Sports & Entertainment
>
Sport Products
>
lumbar support(TJ001)
Detailed Description
Notable features of lumbar support :good breathable ,good elastic,
MOQ:1000 pcs
Size:XL/L/M/S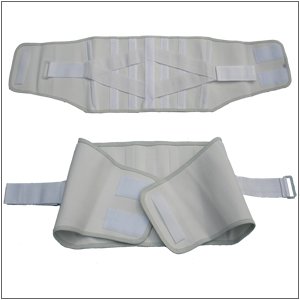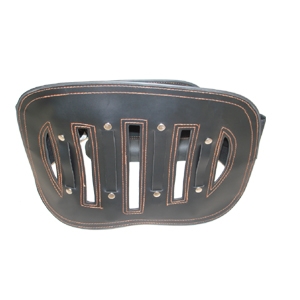 Specification(TJ001)
Lumbar support consists of elastic fabric, reinforcement belt and steel bars.
It is suitable for all kinds of lumbago, and it has good effect to the conservative treatment of lumbar vertebra osteoproliferation, acute and chronic lumbar vertebra inter vertebral disc protrusion and protection of waist protection after operation. It is also the best protection product for the labor with high intensity on the waist.
Size S/M/L/XL
XL:100cm*23cm
L:90cm*23cm
M:80cm*23cm
S:70cm*23cm
You can design, we do it according to your request
We promise to supply you with high quality bellyband and abdominal belt!All items we are selling are best quality among the similar products.All items will be strict tested before shipping!We promise that our lampholder would be saftety and were in high quality and reasonable price. If you are interested in our products, please contact us asap.We are sincerely looking for your cooperation.
Company information:
Hengshui Tianjian Health Supplies Co., Ltd. established sine 2004 . We is an exporter of China (Mainland) Sports Safety products. Our products have been sold well in North America South America Eastern Europe Southeast Asia Africa Oceania Mid East Western Europe! We are here to promise our prestige and best quality! To pursue high quality and meet customers' demands are our perpetual promises. We sincerely invite you as our good friends to visit us.For detailed company information please visit our website at www.tjylqc.com!
Send Inquiry to this Supplier
Copyright © 2010 Wholesale lots. All rights reserved. Contact Us:tonyluo2005@gmail.com
Processed in 0.12069 second(s)