Electronic Components & Supplies
>
Active Components
>
60pcs/m waterproof blue color 5050 smd FLEXIBLE LED STRIP
Detailed Description
5050 smd FLEXIBLE LED STRIP
Size: 1,000 x 10mm 60pcs 5050 LEDs per 1000mm
Wattage: 14.4W/m
Working voltage: DC 12V
5050 smd FLEXIBLE LED STRIP
Flexible SMD LED strip light
waterproof :ip66
LED type: 5050
Color: red/yellow/blue/green/white/RGB
Size: 8 x 0.22/10 x 0.22mm
Voltage: 12/24V DC
Emitted color: red, yellow, blue, green, white, and RGB Color
Length: 5m per reel or customized length
LED sources: 60pcs of SMD per 1m
120 degree wide angle illumination
No RF interference
Long Lifespan: 50,000 hours
Packing: 5m/roll, cuttable every 3pcs LED
Install: with 3M stick on the back, very flexible
The strip also can be produced to be waterproof, suitable for outdoor use
Can be remote controlled
We also have LED running/chasing strips, digital LED strips
Feature:

Size: 1,000 x 10mm
30 LEDs per 1000mm
Wattage: 14.4W/m
Current: 0.6A/m
Working voltage: DC 12V

Technology data:

Available in different lengths: 0.5/1/5m
Packing: 5m/reel
The minimum cut unit is three LEDs for RGB ribbon light
Harmonious light with 120 degree wide viewing angle

Features:

It can show flashing, dimming, chasing and moving effects
Low power consumption, long-life, waterproof, dustproof, heat-resistant, shockproof, flexible
Various colors compounding-form, seven colors gradual changing and seven colors jumpy changing, chasing change, and moving change
Applications: extensively applied to lining out the moving building outlines, to constructing animate lighting signs, to making moving community night scene, to making advertisement signs, to disco and ballroom decorations, and to producing video background
Excellent for decoration of buildings, gardens, boats, celebrations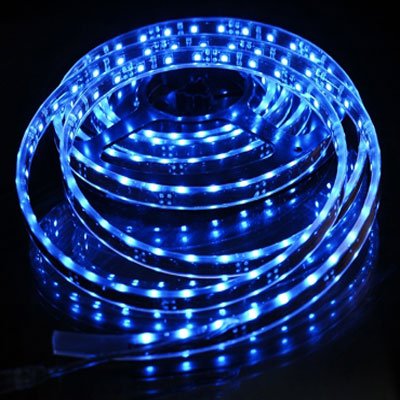 All this kind LED Strip, we promise will offer the best price by the good quality in china!Of course , if you have some good ideas that you want us to develop or reproduced, please feel free to send us your product image or design artwork, we are also pleased to become your Original Equipment Manufacture.We promise: provide you the most reasonable prices,high quality and the best services.We are sincerely looking for your cooperation!
Company information:
Zhongshan Liguang Electronic Co., Ltd. was established in 2003 . We is an exporter of China (Mainland) Diodes products. Our products have been sold well in North America Eastern Europe Africa! Strict quality control is monitored at all stages of the production process and product quality is being upgraded from time to time to meet the market trend! We take this opportunity to invite you to become our partner!Please visit our website at www.zs-lg.com!
Send Inquiry to this Supplier
Hot Products from Other Importer & Supplier
Copyright © 2010 Wholesale lots. All rights reserved. Contact Us:tonyluo2005@gmail.com
Processed in 0.12069 second(s)